INTRO
OMAN REACHING THE STARS
The Aman mission is the first-ever Omani space mission, setting foundations for the whole Oman's space programme. As a part of Oman's National Space Program it functions under the Ministry of Transport, Communications and Information Technology which is the spiritus movens of the project.
The Omani space project intends to provide long-lasting benefits and unlock new horizons for the next generation of world space explorers and innovators in the space sector, while investing in national talent that will build a promising future for Oman. Looking forward to delivering added value up and down the country, the project will encourage and support companies in Oman to accelerate its transformation into a space-related economy.
fulfilling the objectives of "Oman Vision 2040"
attracting investment in the space sector
building a promising future for Oman
BENEFITS
FOCUS ON CITIZENS WELL-BEING
Aman, Oman's first satellite collects and processes data that supports technological development and contributes to the country's economic growth. Satellite images can be used to monitor agriculture, renewable energy, oil fields, mining, weather forecasting, border monitoring and national security within Oman.
The project helps engineers, university researchers and the founders of new companies in acquiring knowledge and gaining experience, as well as a comparative advantage to accelerate the space industry in the Sultanate.
Space data from Aman will help monitoring:
Oil and Gas: Onshore & Offshore Oil Field Monitoring; Gas Station Positioning and Natural Disasters predictions;
Agriculture: Yield, nutrition, and irrigation monitoring, crop health monitoring;
Maritime: Fishing Zone Surveillance; Algal Bloom Forecasting; ocean monitoring;
Renewable energy: Site Selection; Energy production forecasting;
Urban Monitoring: Cadastre and Land Mapping, Heat monitoring, infrastructure monitoring;
Environmental monitoring: Risks and hazards forecasts, supporting early warnings;
Security: Land Border Surveillance, Rescue operations support, Vessel identification
THE SATELLITE
AMAN is a 3U CubeSat platform with advanced Earth-Observation capabilities and space heritage.
AMAN is equipped with a Vision 300, state-of-the-art Earth-Observation payload. It is a space-proven module designed for nano- and microsatellite applications to provide med-resolution imagery.
Fast track to getting to LEO
GSD of 5.8m
RGB + NIR spectra
Typical launch to 500-550km SSO
Image processing payload
Payload bay up to 0.75U (slots from 0.25U to 0.75U and a tuna-can external bay)
Applications
Provision of space-based services and data
Value-added Earth-Observation technologies
Edge computing for on-board image processing
STATE-OF-THE-ART IMAGERY
AMAN is equipped with VISION 300, which is a space-proven optical payload designed for nano- and micro-satellite applications. Suited for medium ground sampling distance imaging requirements, VISION 300 has applications ranging from precision agriculture, forestry and land use, to energy, infrastructure, and coastal monitoring.
Bands: R, G, B, NIR
Ground Sample Distance (GSD): 5.8 m @500 km
Field of View (FoV): 14.1 x 11.8 km @500 km
Angle of view (AoV): 1.62° x 1.35°
Single image resolution: 2456 x 2054 px
Focal length: 300 mm; aperture - f/5.6
8,10, 12-bit processing
26/10/2022
Aman, Oman's first satellite, countdown nearing
First satellites were loaded onto Cosmic Girl aircraft which will launch them into orbit. The exact announcement of the launch of the historic journey will be known in a nearest future.
26/10/2022
AMAN gets ready for the orbit
On Tuesday, 4th October, the first Omani satellite, AMAN, was successfully prepared for its launch into the Low Earth Orbit. Integrated into a launch vehicle, the LauncherOne rocket, the satellite will be taken on its journey into space later this year.
26/10/2022
Racing to the space
Corresponding with Oman Vision 2040, the Sultanate of Oman is emerging in the list of space-faring nations with its ambitious satellite launch endeavours. With a milestone collaboration and framework agreement signed by five consortium members, the country is all set to create history with its first satellite launch.
26/10/2022
Oman to unlock new horizons of space for the next generation
In a first-of-its-kind in the history of the Sultanate of Oman, the Emerging Technologies Company (ETCO), an Oman-based emerging technology innovator, signed an agreement to jointly explore deep space project opportunities and delivery of nanosatellites into the Low Earth Orbit.
26/10/2022
Oman to launch its first satellite in 2022
The Sultanate of Oman will launch the country's first satellite into Earth's lower orbit by the end of 2022, with the aim of putting the country on the map of global space research and exploration. It will be the result of a collaboration between three companies: Omani companies TUATARA and ETCO, and Poland's SatRevolution, which is working with Oman's Ministry of Transport, Communications and Information Technology (MTCIT)
ABOUT US
WHO'S BEHIND
The cooperation between Omani technology leader ETCO, satellite company SatRev, American space company Space X, and AI & Big Data analytics experts from TUATARA aims to provide technology and solutions that will contribute to the development of the local space market and enable a qualitative analysis of changes caused by climatic situations, natural disasters or other adverse events.
Driven by a forward-thinking approach, ETCO has developed a portfolio of successful partnerships in line with Oman's digitization strategy for 2040. With a range of compelling solutions, products and world-class customer service, the company is helping to support the Sultanate's development, while cementing its position as an integrated technology partner.
Visit website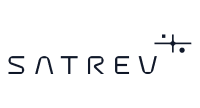 SatRev, est. in 2016, is a Polish company providing complete nanosatellite systems. The first company achievements were two satellites (Światowid and KRAKsat), launched to the International Space Station from Wallops Island on April 17th, 2019 and deployed into orbit on July 3th. In 2020, SatRev's UniBus platform was approved by NASA as TRL 9 CubeSat platform. Today, the company is one of the space industry leaders in Poland. Our mission is to democratize the use of Earth Observation space-based systems around the world.
Visit website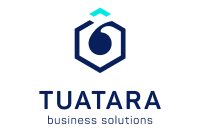 TUATARA combines consulting and technology to create enchanting experiences in the digital space. From process digitalization through data analysis to innovative business models, TUATARA exceeds customers' expectations with artful solutions based on artificial intelligence, machine learning and cognitive technologies. TUATARA has been delivering groundbreaking projects in the telecommunications, financial and marketing industries in Oman and other GCC countries since 2015.
Visit website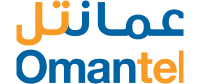 Technology Partner
Omantel is a Sultanate of Oman's first and leading integrated telecommunications services provider, enabling the digital society to flourish, allowing new ways of doing business while delivering a world of information and entertainment right to customers' fingertips. Its focuses on three key areas: digital inclusion, responsibility and innovation.
Visit website